Below is a helpful guide of resources useful for our guests.
Welcome to Always Vacation Rentals. I am thrilled you choose to stay with us. I enjoy being able to offer a great place to stay and hang out, A place that feels like home. I hope you will travel and discover what Muskegon has to offer and see why I love calling Muskegon my home.
As Always, have a great stay!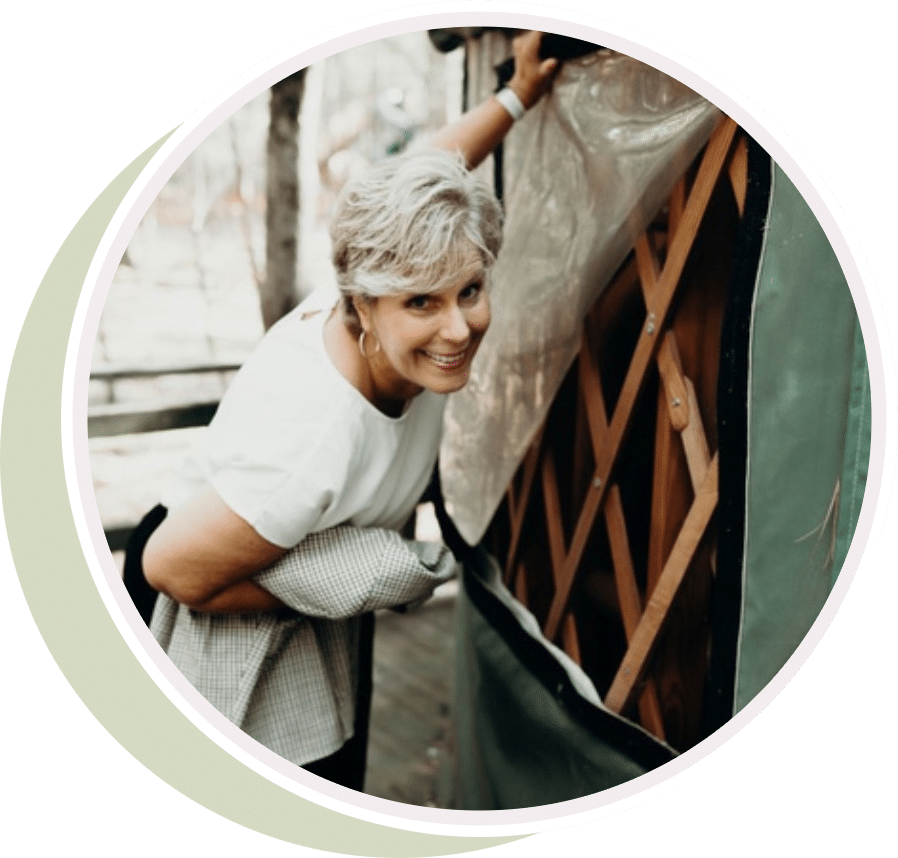 HOUSE RULES
NO SMOKING / VAPING INSIDE

NO DIRTY SHOES

NO PARTIES

PETS

Up to 2 well behaved dogs allowed

GUESTS

No more than a maximum of 7-8 overnight guests

QUIET TIME

Please respect the neighbors
10PM – 8AM
CHECK-IN / CHECK-OUT
CHECK-IN
4PM
CHECK-OUT
11AM
DAMAGE
DAMAGE
We understand things break. Please let us know if anything is damaged so we can fix it as it happens.
PET POLICY
WE LOVE OUR FUR BABIES!
We allow up to 2 well behaved dogs.  We have 2 dogs of our own. We understand they are part of the family. We are thrilled you are able to bring yours with you. On the refrigerator are guidelines to help make the stay with your fur baby a great one. We hope your fur baby enjoys their stay!
KITCHEN
THE KITCHEN
The Kitchen is stocked with coffee, tea, spices and condiments. Please feel free to use what you need.. We have all the pots and pans you need to cook up a great meal
GARBAGE / RECYCLE
WHAT TO DO
Upon Checkout, please place all garbage from Kitchen and Bathrooms into trash cans
TRASH PICKUP
Trash pickup is on Monday. We will come around the house on Sunday & bring the can to the road.
WIFI INTERNET ACCESS / CABLE TV
WiFi
You will find the network/password codes by the TV.
CABLE
There is full FREE cable in the home. There are many options with our ROKU TV!
Please do NOT unplug the cable box.  This will disrupt the signal and the internet and cable will not work
AIR CONDITIONING / HEAT
AIR CONDITIONING / HEAT
You may adjust the temperature to be comfortable. Please try to keep the temperature between 68-72 degrees.
Each room is equipped with a fan.
WHERE TO EAT
THE DECK

Summer only. Great location on Pere
Marquette Beach. Best Nachos around.

(231) 755-5022

SKEETOWN TAVERN

A known hot spot for burritos, and chicken
fingers for adults. Voted best steak in town.

(231) 755-6818

DOCKERS FISH HOUSE

Love their Lobster Roll! A summer must see.
Great nighttime entertainment.

(231) 755-0400

PINTS & QUARTS

Great menu overall. Smoked wings are a
favorite.

(231) 830-9889

LAKEHOUSE WATERFRONT GRILLE

A bit upscale, but you can't go wrong.
Beautiful view of the lake.

(250) 861-3499

DR ROLF'S BBQ

BBQ heaven in the heart of downtown.

(231) 246-2168
THINGS TO DO
1. HIKING

Enjoy beautiful trails at Snug harbor, located within Muskegon State Park. Hoffmaster also has great hiking trails and beach access. The bike path will also take you on a scenic tour around the lakeshore.

2. WINE. BREWERY. DISTILLERY.

Smash Wine bar has a great wine menu. Create your own brewery tour with Pigeon Hill, Unruly, and Rake Beer Project. Distillery selection includes: Burl & Sprig, Wonderland, and 18th Amendment.

3. BEACHES

We have so many beautiful beaches to enjoy. You could try a new spot each day of your stay!

4. BIKE RENTALS

Lake Effect Sports offers hourly – weekly rentals. They have a variety of bikes available!

5. FARMERS MARKET

Support local farmers at the summer and winter market. Grab fresh bread, cheese, fruit, veggies, and more!

6. MUSKEGON LUGE

Created by an Olympian. Enjoyed by everyone. One of only 4 luge tracks in the Nation.
BEACHES
PERE MARQUETTE BEACH

A wide expanse of beach, playground, volleyball courts, a restaurant and access to lighthouses and the Muskegon Channel.

3510 Channel Dr, Muskegon, MI 49441

MUSKEGON STATE PARK

Located west of North Muskegon in Muskegon County. The park offers two sandy beaches! One on Lake Michigan and one on Muskegon Lake.

560 Memorial Dr, North Muskegon, MI 49445

HOFFMASTER STATE PARK

A stunning beach, in addition to the abundance of hiking trails, and beautiful campground.

6585 Lake Harbor Rd, Norton Shores, MI 49441

DUCK LAKE STATE PARK

This beautiful beach features large sand dunes, and great swimming areas.

4733 N Scenic Dr, Whitehall, MI 49461

Norman F. Kruse Park

The Northern part of the park is designated a "Dog Beach" and is very clean and very popular – See Here

3205 W. Sherman Blvd., Muskegon, MI 49441
HIKING
SNUG HARBOR

7 walkable trails, ranging easy to difficult… See if you spot the Eagle nest! And, be sure to stick around for a game of corn hole!

3560 Memorial Dr, North Muskegon, MI 49445

HOFFMASTER STATE PARK

A lot of runners enjoy this park. The paths are well groomed and a bit more flat.

6585 Lake Harbor Rd, Norton Shores, MI 49441

BIKE PATH

Ride from the beach, all the way to North Muskegon, and beyond. All the way to Hart Michigan!
MUSEUMS - HISTORY
1. USS SILVERSIDES SUBMARINE MUSEUM

1346 Bluff St, Muskegon, MI 49441

2. MUSKEGON MUSEUM OF ART

96 W Webster Ave, Muskegon, MI 49440

3. MUSKEGON HERITAGE MUSEUM

561 W. Western Ave., Muskegon, MI 49440

4. HACKLEY & HUME HISTORIC SITE

484 W Webster Ave, Muskegon, MI 49440

5. USS LST 393 SHIP TOUR

560 Mart St, Muskegon, MI 49440

6. FRAUENTHAL CENTER

425 West Western Ave., Suite 200 Muskegon, MI 49440
WINTER SPORTS COMPLEX
One of our favorite places in town! There is something for everyone there, any time of year.
Located at: 462 N Scenic Dr, Muskegon, MI 49445
SUMMER
Adventure isn't limited to winter at the Muskegon Luge Adventure Sports Park! Join them for outdoor activities, including zip line runs, wheel luge, archery, and Trail Quest.
WINTER
Winter adventures abound at Muskegon Luge Adventure Sports Park! Choose from winter luge, ice skating, cross-country skiing, snowshoeing, sledding, and winter zip line.
Be sure to check out the Muskegon State Park Blockhouse while you are over that way! A beautiful piece of Muskegon history, that overlooks miles of beautiful state park land.
FISHING CHARTERS
EMERGENCY INFO
911

MERCY HEALTH

Mercy Health Hackley Campus,
1700 Clinton St, Muskegon, MI 49442
(231) 726-3511

MUSKEGON POLICE DEPARTMENT

PHARMACY

Walgreens
840 W Sherman Blvd, Muskegon, MI 49441
(231) 759-8587

MUSKEGON FIRE DEPARTMENT

ROADSIDE ASSISTANCE

Ramos Towing
(231) 733-1597
BEFORE YOU GO, PLEASE...
1. SHEETS, BLANKETS, AND TOWELS
Leave all sheets, blankets and comforters on the bed.  We will take care of them. Gather all the used towels and place them on the kitchen floor. 
2. DISHES
Rinse, and load all dishes into the dishwasher, press start.
3. POTS AND PANS
Wash pots + pans and put away.
4. TRASH
Gather all garbage from kitchen and bathrooms and place in trash can outside
5. FURNITURE
If any furniture was moved, replace it to its original location.
6. OUTSIDE
Clean up outdoor animal messes if any were made. Patio must be left tidy and BBQ scraped if used.