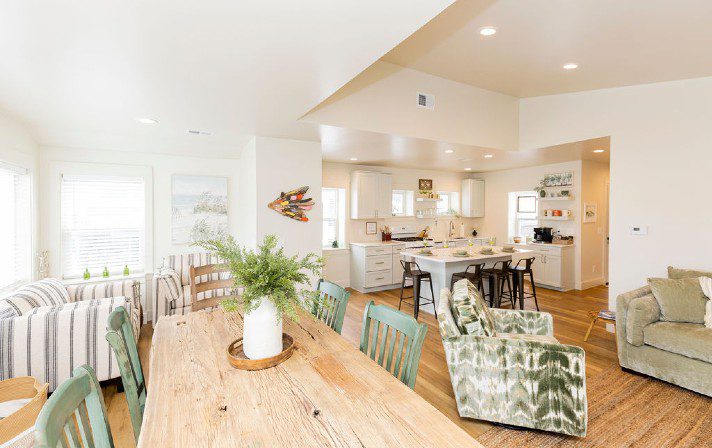 This 2 bedroom / 2 bath home is on the Muskegon Channel – watch the boats go by, enjoy wonderful sunrises over the lake, walk to the beach or lighthouse, swim in Lake Michigan. Be a part of one of most sought-after areas in Muskegon. Hang out in the large patio out front with amazing views, or sit in the back area with the bar and fenced in yard.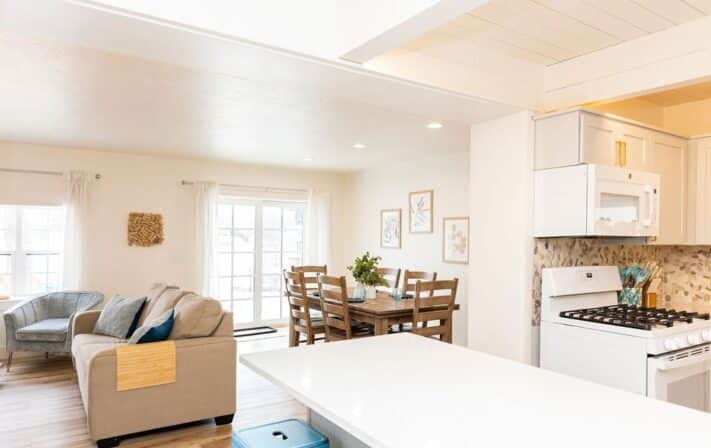 This is a 3 bedroom waterfront home on an all-sports lake, only 20 minutes away from downtown Muskegon and 7 minutes from Michigan's Adventure amusement park. The home is full of charm, complete with a sandy beach & clear water for swimming. Sit on the patio, watch sunsets, have campfires. Come to relax and unwind.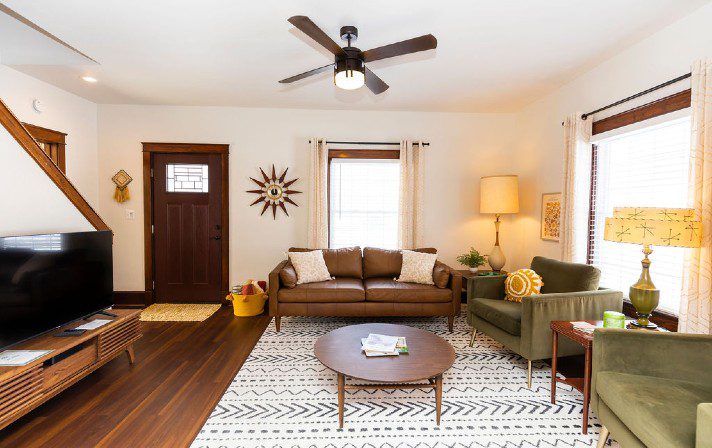 This is a home with warm, stylist colors, and a bit of modern century flare.  The lake is one mile away.  It has a full fenced in yard, front porch and back patio with fire pit and bbq grill.  You'll be near a bike path and it's not far from the State Park and Winter Sports Complex.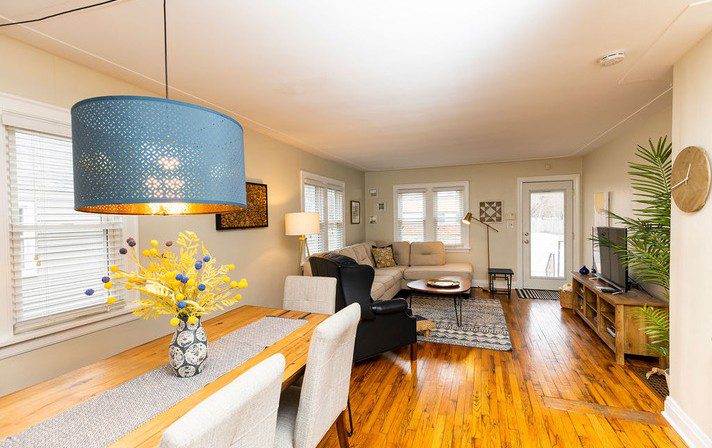 This is a 3 bedroom bungalow style home with all the charm. One mile away from the beach with bike paths and trails nearby.  Many restaurants are close as well.  The Kitchen is modern and updated. The dining table is large enough for those gathering moments to tell stories of the day at beach or checking out the sites of Muskegon.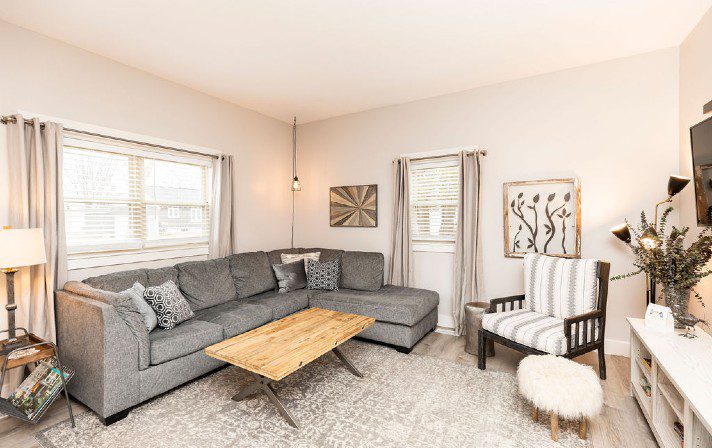 This home has an open floor plan, with 10ft ceilings.  The lake is one mile away and the nightlife of Downtown Muskegon is 2 miles way. Jump on your bike to head to the quaint town of Lakeside. There you will discover little shops, convenience store, local pubs, marina, historical museums and much more.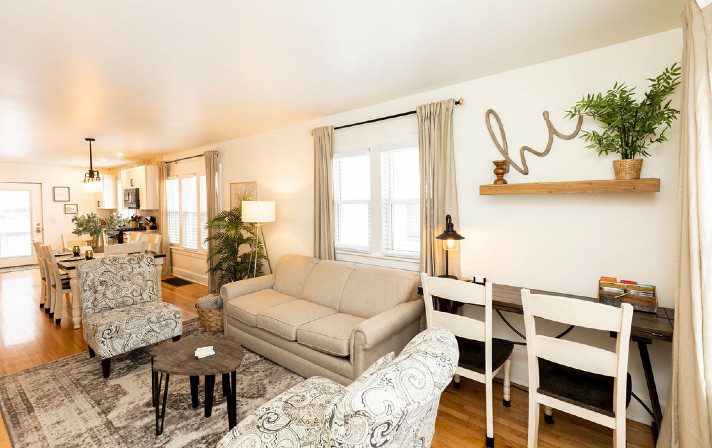 The Front porch is the best place to relax! The lower level has family room and large bedroom and bath which feels like you have 2 living spaces Check out the backyard- the shed is hang out place with tables/chairs. BBQ grill, flat grill, and fire pit too!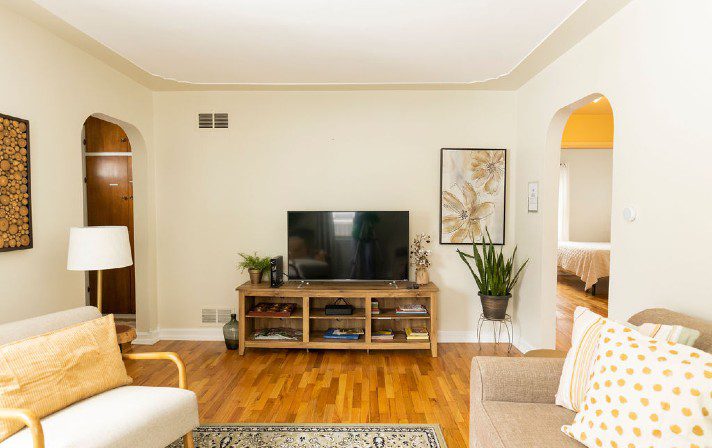 Only 1 mile away from the beaches of Lake Michigan, and close to the amenities and life of Downtown Muskegon. There are wonderful little shops, hiking, bike paths, golfing, restaurants are a few activities near by.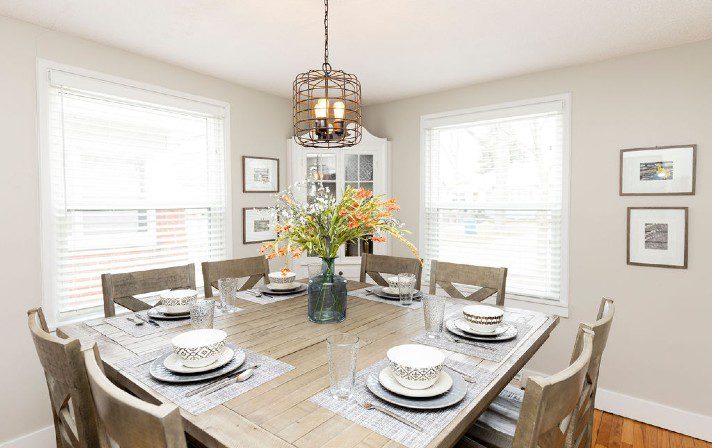 Just one mile away from the beach on Lake Michigan and just a 22 minute drive to Michigan's Adventure! Close to Downtown Muskegon, too. This property is near many restaurants, boat launches, and marinas. The bike path is just down the road. The backyard is where the fun is!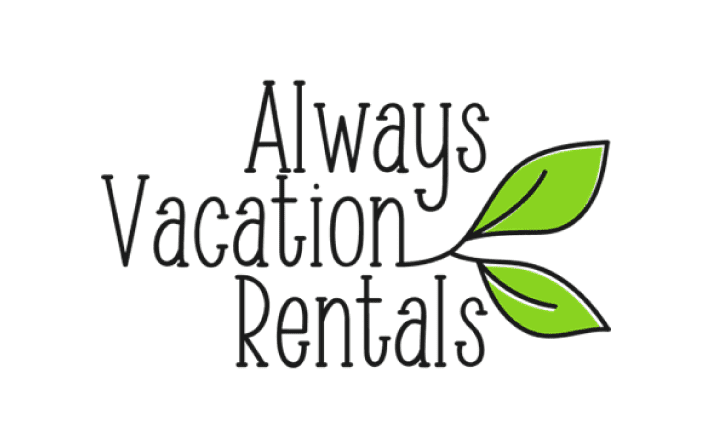 Coming soon – a new property is on the way!
Stay tuned!
About Always Vacation Rentals
Muskegon's Top Rated Vacation Rental Host. The best place to stay.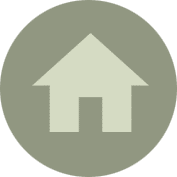 UPDATED HOMES
Sparkling clean with tasteful and modern decor, these homes are sure to impress every single time.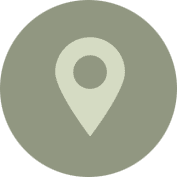 CENTRALLY LOCATED
Located in bustling and popular parts of Muskegon, you're never far from local activities.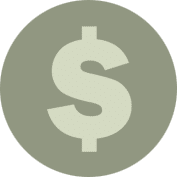 AFFORDABLE
Rent a whole house for the price of a hotel and enjoy the rest of your vacation with the money leftover.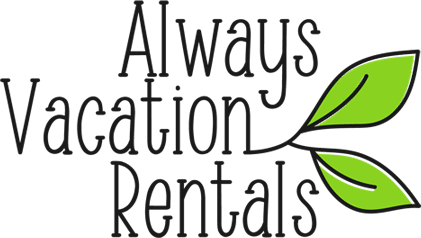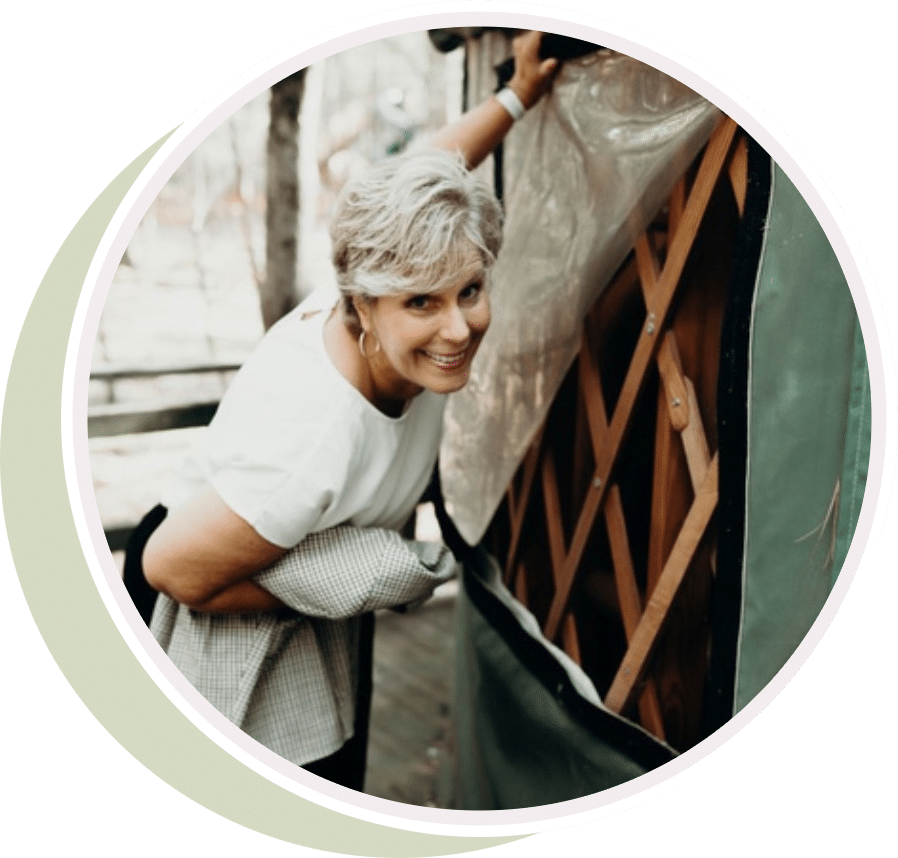 Welcome to Always Vacation Rentals. I have wanted to own vacation rentals for a long time. What I enjoy is making each one have its own personality and seeing it come to life. A place where our guests can hang out and make some great memories. I have so much fun creating these homes for you, I hope you find something in the home that makes you smile and most of all you have a great experience staying with us.
Learn about the amenities and local activities that make Always Vacation Rentals truly unique.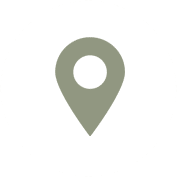 THINGS TO DO
Learn about all the great things to do during your stay in the Muskegon area. READMORE >>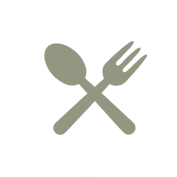 WHERE TO EAT
Our recommendations for great places to eat and drink during your stay in the area. READMORE >>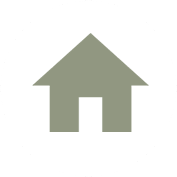 HOUSE RULES & POLICIES
We appreciate our renters reading through the few important rules we do have. READMORE >>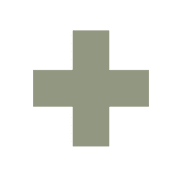 EMERGENCY INFORMATION
In case of any emergency, please see this quick list of important information to help. READMORE >>
Frequently Asked Questions
Q: How close will I be to the beach?
A: All of our houses are about a mile away from the beach!
A: We allow up to two dogs only. 
Q: Is the backyard fenced in?
A: Yes!  All of our houses have completely fenced in backyards!
A: No parties allowed at all.